Golf Cart Heaters Will Extend
Your Playing Season


When it comes to golf cart heaters there are not a lot to choose from. The Coleman Cartcat is by far the most effective and popular portable propane heater on the market.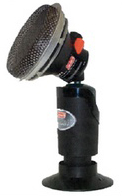 This little baby has the strength to toast your hands and feet with ease. It is the only heater available that creates heat by a platinum catalytic technology. What's the advantage you ask? Well, it allows the unit to be in close proximity to metal and plastic without the danger of damaging your little baby.

It cranks out 3,000 BTU's and only sips fuel at a rate of 2 oz per hour! Just think, you'll be toasty warm and it's super cheap!

There is a one-button electronic ignition allowing for matchless lighting. From the safety side you can rest assured that if the heater should tip the heater head temperature is below the ignition point of most flammable materials that it may come in contact with.

As far as reliability goes no need to worry there either as it is made in the USA by Coleman. So if you want to increase the core temp of your shivering little bod check out the most versatile and portable of all the cart heaters around.





Return From Golf Cart Heaters To Golf Carts