Why Will The Right Golf Clubs
Make Your Game Thrive?
Golf clubs
have changed more than any other segment of the market over the last decade. Reviews can lend an unbiased hand in this regard.
Not that long ago a player would walk into his
local pro shop,
ask the pro a few questions, look quizzically into the used bin, take a couple of swings indoors and then make up his/her mind between
Titleist, Wilson or PowerBilt.
Not all clubs are created equally so its best to look at the reviews. Today the possibilities are endless when it comes to choosing
your preferred
weapons.
After studying the feedback in the reviews an individual can choose from clone clubs, a custom set, or three levels of sets found off the rack. They are value-priced, mid-range, and premium sets.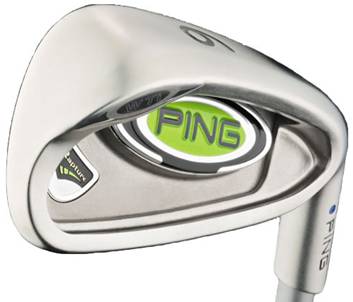 In fact,
you can find
many choices within each category including drivers, wedges, irons, putters as well as hybrid and utility clubs. Discount clubs are also
available online
between 25 and 40% off. Often the best deals can still be found by picking up a used set of clubs from a reputable online auction.
Personally
I have purchased many golf clubs from a well known auction called golfclubexchange.com with
fantastic resultsBuying your next set
of golf clubs at a
discount
is a great way to save enough money that your budget may allow for the big names like
Titleist,
Callaway,
Ping or Taylor Made.
If you are taking up the game for the first time starting with a used set might be the way to go.
Have a local PGA pro analyze your swing and make some recommendations before spending any
unnecessary money
on a set that doesn't suit your present ability. Have a look at the equipment reviews online to make the most informed decision before you buy.
Why Are The Best Choosing The Oddesey Putter
-Find out what is drawing more top amateurs and PGA Tour pros to the Oddesey line of putters every year.
Can you step up your game with the Speed Stik?
-If you want a simple training aid to improve your club head speed and flexibility try the Speed Stik.
Let a Vokey wedge elevate your short game
- Vokey wedges will not only help you hit it closer but lower your scores in the process.
The line of Scotty Cameron putters
offer a great variety of models. Some of the world's top players including Tiger and Phil trust their flat sticks to the great Scotty Cameron.
Your confidence will soar with a Titleist 905T
driver in the bag. Launch it high and straight over your buddies with this beauty.
Don't get a soaked with a Seaforth Slicker
- Why has it taken so long for someone to design the ultimate bag cover for the rain?
Have a look at what Titleist has in the
way of irons to reduce off center hits and control your distance.
Golf Logix Simply Rocks!
- No other golf GPS offers such ease of use, quick data, durability and variety of courses. See why Gary McCord thinks Garmin is the best of the best.
Return from Golf Clubs to Home