Tiger and Elin Tie The Knot
Tiger and Elin were married on October 5th 2004 at the
Sandy Lane Golf Resort
in Barbados. The wedding although simple was lacking nothing. It is estimated that the wedding cost between $1.5 and $2 million. Tiger wore a beige suit and Elin an off-white sleeveless gown. Over 10,000 red and black roses decorated the banquet room at the resort. Among the approximate 150 guests, Tiger Woods and Elin invited a few of America's most recognized individuals including Bill Gates, Michael Jordan, Oprah Winfrey and Charles Barkley.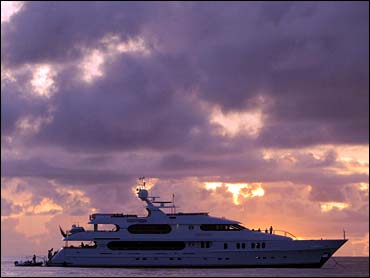 They spent the first two weeks of their married life together afloat on a $57 million 150 foot Christensen built yacht called Privacy. Since the wedding they have chosen to stay out of the limelight. Tiger was quoted by saying, "I have a balance in my life. Ever since Elin came into my life, things just became a lot better."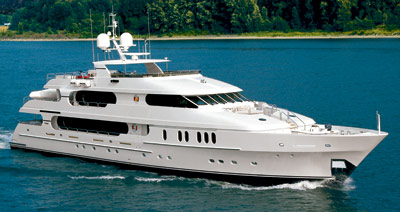 The two met at the British Open at Royal Lytham in 2001. At the time Elin worked for Jesper Parnevik as a nanny for his children. Tiger was born December 30, 1975 and Elin was born January 1, 1980. After the Presidents Cup in 2003 Tiger Woods and then girlfriend Elin Nordegren went on a safari in South Africa at the Shamwari Game Reserve. It was here that Tiger asked Elin for her hand in marriage on a romantic walk at sunset.
And now you know the rest of the story.





Return From Tiger and Elin to Golf Vacations