Tiger Woods House Will
Rival His Neighbours
Just like the man himself
Tiger Woods house
is unparalleled in mystique and a small mountain of untruths. Everywhere on the internet you will find pictures claiming to be Tiger's house. Unfortunately, few if any, are the actual house itself.
These photos as you can see are clearly none of Tiger's houses but rather one of the most spectacular luxury rental homes in Kapalua, Maui, Hawaii called
The Golden Conch.
In early 2006 Tiger bought an
incredible
piece of
waterfront property
on Jupiter Island for a cool $54 mill!
Jupiter Island,
known as the richest zip code in the country, has long attracted rich and famous residents including the likes of Greg Norman, Nick Price and Celine Dion.


Since the purchase of this property, Tiger has completely flattened the main mansion (only 13 years old), plus three other homes, tennis and volleyball courts, two swimming pools and a mini-golf course. All this to make way for a sensational 10,000 square foot mega home.

The house is said to accommodate a glass elevator whisking guests from the grand entrance to the second floor where three bedrooms, the master suite and his and her bathrooms will be situated.

Other buildings on the plans include: a boat house, a three car garage, a golf training studio and a guest house.

Scattered throughout the four hectare property will be tennis court, pool, lap lane, a small golf course and a gym...just to keep Tiger's muscles a bulgin'.

Oh, and don't forget about that little boat of his called "Privacy".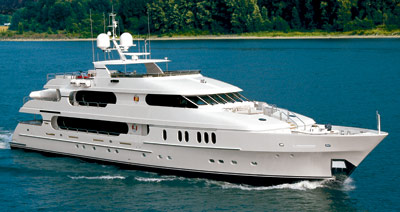 They are going to throw in a couple of docks so he can moor that little life raft just a sand wedge away from the front door.

In the meantime while Tiger, Elin and baby Sam Alexis wait for their new digs to be completed they are toughing it out at Tiger's other Florida property at Isleworth in Windermere.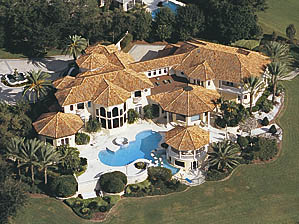 At a mere 6,692 square feet this house must really be getting cramped!

The new estate is scheduled for completion in the spring of 2009.



Return From Tiger Woods House To Home